Do know the answers to these questions about winning prizes?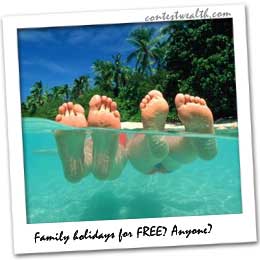 Did anybody really win contest and giveaway prizes?
Why a few always win great prizes, while some can never win anything?
Do you have equal chances on all contests and giveaways?
What are the contests and giveaways you should avoid?
How you can tell if a contest or giveaway is a scam?
How you can be the earliest to know about the hottest contests and freebies with amazing prizes?
Get your answers now!
Just enter you primary email address below, and receive the answers in our e-newsletter (at no cost).


[wysija_form id="3″]
The subscription is free-for-life!
You will also receive updates about the latest contests and giveaways.